Content Marketing University is part of the Informa Connect Division of Informa PLC
This site is operated by a business or businesses owned by Informa PLC and all copyright resides with them. Informa PLC's registered office is 5 Howick Place, London SW1P 1WG. Registered in England and Wales. Number 3099067.
Module 10 – Value – Story Map Strategy
A story map is a foundational element in a content marketer's planning toolbox, which can serve multiple functions to structure a complex and integrated plan, ultimately become the foundational work for a content plan.
It can be a business case, an architectural brief, or simply just a living content guide bringing the future vision into the present. The story map allows the team to prioritize the steps to success and includes four major steps – defining success, understanding what needs to be true, navigating blockages and mapping them into a timeline.
Location:
Date:
Time: -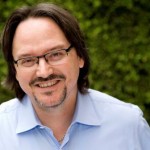 Robert Rose
UP