Content Marketing University is part of the Informa Connect Division of Informa PLC
This site is operated by a business or businesses owned by Informa PLC and all copyright resides with them. Informa PLC's registered office is 5 Howick Place, London SW1P 1WG. Registered in England and Wales. Number 3099067.
Module 9 – Value – Measurement By Design
Marketing is and always will be an art and science assessing the combination of quantitative and qualitative measurements. But, when we realize that measurement in content marketing is not about math, instead it is communication – insights into our audience and the content they consume – we can achieve a business' overall objective to make money or save costs.
Location:
Date:
Time: -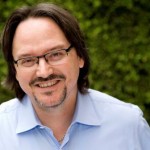 Robert Rose
UP