Content Marketing University is part of the Informa Connect Division of Informa PLC
This site is operated by a business or businesses owned by Informa PLC and all copyright resides with them. Informa PLC's registered office is 5 Howick Place, London SW1P 1WG. Registered in England and Wales. Number 3099067.
Module 2 – The Three Pillars of Content Marketing Strategy
The content marketing strategy begins with three core pillars, communication, experiences, and operations which bridges the other two. The overlaps of these three pillars provide five building blocks to form a network of your content marketing strategy.
Together these three pillars and the five building blocks are the pressure points to determine the strength or weakness of your content strategy.
Location:
Date:
Time: -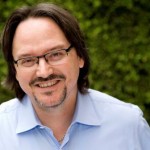 Robert Rose
UP