Content Marketing University is part of the Informa Connect Division of Informa PLC
This site is operated by a business or businesses owned by Informa PLC and all copyright resides with them. Informa PLC's registered office is 5 Howick Place, London SW1P 1WG. Registered in England and Wales. Number 3099067.
Module 5 – Frame – The Standards of Content Strategy
Without standards, there can be no improvement. Content strategy standards are developed with the customer in mind and all the messaging. They become the technical documents, playbooks, or guidelines, to guide your internal audiences to understand, care and adhere to creating a workflow process that works backwards out to the more templated ideas of marketing, campaigns or initiatives.
Location:
Date:
Time: -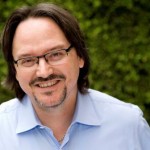 Robert Rose
UP