Content Marketing University is part of the Informa Connect Division of Informa PLC
This site is operated by a business or businesses owned by Informa PLC and all copyright resides with them. Informa PLC's registered office is 5 Howick Place, London SW1P 1WG. Registered in England and Wales. Number 3099067.
Module 3 – Purpose – Teams and Charters
Content is a strategic function utilizing one of four typical charters, Producer, Product, Processor, or Platform to build a purposeful functioning team. While each charter has unique roles and responsibilities, teams can choose to focus on one or create a matrix of charters & content.
Location:
Date:
Time: -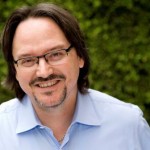 Robert Rose
UP