Content Marketing University is part of the Informa Connect Division of Informa PLC
This site is operated by a business or businesses owned by Informa PLC and all copyright resides with them. Informa PLC's registered office is 5 Howick Place, London SW1P 1WG. Registered in England and Wales. Number 3099067.
Prologue – The Introduction to CMI University
The program is a culmination of more than a decade of research work, personal experiences in deploying both successful and failed, quite honestly, content driven marketing strategies for businesses of all sizes. Companies who have purposely devised a differentiating content marketing strategy have designed, implemented, and measured a content marketing approach based on learning best practices. They have built brand and marketing programs around the idea of developing valuable content and operating like a media company, helping them to diversify their ability to consistently reach their consumers.
Location:
Date:
Time: -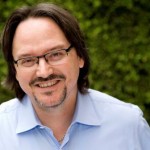 Robert Rose
UP