Content Marketing University is part of the Informa Connect Division of Informa PLC
This site is operated by a business or businesses owned by Informa PLC and all copyright resides with them. Informa PLC's registered office is 5 Howick Place, London SW1P 1WG. Registered in England and Wales. Number 3099067.
Module 4 – Model – The Operating Models of Content
Building an effective content strategy to develop the "content as coord-comms" model enlists six responsibilities in the content life cycle (strategy, creation, production, merchandising, activation, and measurement) to determining the planning and prioritization of the content creation.
Location:
Date:
Time: -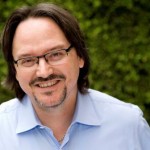 Robert Rose
UP