Content Marketing University is part of the Informa Connect Division of Informa PLC
This site is operated by a business or businesses owned by Informa PLC and all copyright resides with them. Informa PLC's registered office is 5 Howick Place, London SW1P 1WG. Registered in England and Wales. Number 3099067.
Module 8 – The Narrative Structure
Once we have a core story, now we need to determine the best way to tell it.  This means we have to understand the difference between story and narrative.
A tool that will help us with this is a narrative messaging architecture.  This one of the key standards and guidelines which will enable us to develop architectures that keep a core story consistent no matter where and how it gets told.
This module explores how we assemble the narrative architecture and how we can use it.
Location:
Date:
Time: -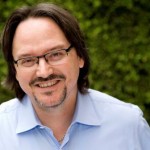 Robert Rose
UP