Content Marketing University is part of the Informa Connect Division of Informa PLC
This site is operated by a business or businesses owned by Informa PLC and all copyright resides with them. Informa PLC's registered office is 5 Howick Place, London SW1P 1WG. Registered in England and Wales. Number 3099067.
Module 8– Bringing It Together: The Context Case Study Part II 2021
This module is, once again, all about bringing together what we've learned in the last three modules into a contextual case study. In this module, our fictitious business that we've set up for this course has begun to execute against their strategy.  We'll walk through their progress, and specifically how they are faring when it comes to creating their core story and narrative architecture.
Location:
Date:
Time: -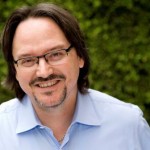 Robert Rose
UP