Content Marketing University is part of the Informa Connect Division of Informa PLC
This site is operated by a business or businesses owned by Informa PLC and all copyright resides with them. Informa PLC's registered office is 5 Howick Place, London SW1P 1WG. Registered in England and Wales. Number 3099067.
Module 7 – The Core Story
At the center of every piece of content we create is the ultimate value for the audience. And as our business will have many people creating many pieces of content, we want to be able to scale consistently.  In many cases, businesses simply conflate the idea of idea creation with production. Great ideas get trapped in the form that we conceive them in.
But balancing the four archetypes of content can be a wonderful way to construct our content strategy so that we can not only create consistent value across multiple people and teams, but understand how we might scale our stories more effectively.
This module explores the four archetypes of content: the Promoter, the Performer, the Professor and the Poet, and how starting with the core story of the Poet can help us develop all of the other attributes.
Location:
Date:
Time: -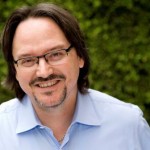 Robert Rose
UP