Content Marketing University is part of the Informa Connect Division of Informa PLC
This site is operated by a business or businesses owned by Informa PLC and all copyright resides with them. Informa PLC's registered office is 5 Howick Place, London SW1P 1WG. Registered in England and Wales. Number 3099067.
Module 6 – The Content Product
The experiences that we create for Content Marketing should be treated like products. Each one should have a specific purpose and a focus. In this module we unpack the four steps to a great product-focused Content Marketing approach, and how they align with our customer's journey and how we can begin to organize our platform with purpose and focus.
Location:
Date:
Time: -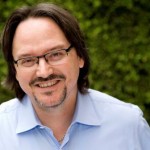 Robert Rose
UP