Content Marketing University is part of the Informa Connect Division of Informa PLC
This site is operated by a business or businesses owned by Informa PLC and all copyright resides with them. Informa PLC's registered office is 5 Howick Place, London SW1P 1WG. Registered in England and Wales. Number 3099067.
Module 5 – Audience Personas – Investing in the Process of Developing More than Just Buyers
The best place to start with a content marketing strategy is with our potential audience. In this module, we'll learn the differences between audiences and buyers, and how we might take a new and refreshed approach to the idea of audience persona development.
Location:
Date:
Time: -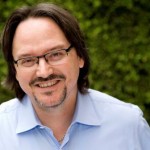 Robert Rose
UP