Content Marketing University is part of the Informa Connect Division of Informa PLC
This site is operated by a business or businesses owned by Informa PLC and all copyright resides with them. Informa PLC's registered office is 5 Howick Place, London SW1P 1WG. Registered in England and Wales. Number 3099067.
Module 4 – The Architecture of Business Storytelling
At the heart of content marketing is the unique story we want to tell. And, at the core of any great is our unique point of view on the world, told in an entertaining, informative, inspirational or engaging way.  Let's get to the heart of our story – and explore an approach that helps us get to a much deeper level story than where we started.
Location:
Date:
Time: -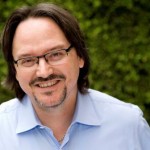 Robert Rose
UP