Content Marketing University is part of the Informa Connect Division of Informa PLC
This site is operated by a business or businesses owned by Informa PLC and all copyright resides with them. Informa PLC's registered office is 5 Howick Place, London SW1P 1WG. Registered in England and Wales. Number 3099067.
Module 4 – Framing The Standards of Strategic Content
Developing the guidelines, standards and playbooks of a Content Strategy is one of the most fundamental pieces.  This module dives into a process for the reasons why standards become playbooks, and why it also helps develop the requirements for content technology and training.
Location:
Date:
Time: -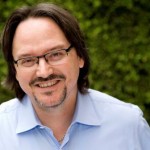 Robert Rose
UP