Content Marketing University is part of the Informa Connect Division of Informa PLC
This site is operated by a business or businesses owned by Informa PLC and all copyright resides with them. Informa PLC's registered office is 5 Howick Place, London SW1P 1WG. Registered in England and Wales. Number 3099067.
Module 4 – Bringing It Together: The Context Case Study 2021
This module is all about bringing together what we've learned in the first three modules into a contextual case study – a fictitious business that we've set up for this course.  We'll walk through how this company decided on their operating model, and then created a roadmap for their focused operating model.  This module will also tee us up for our first exercise of the course.
Location:
Date:
Time: -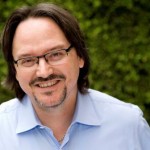 Robert Rose
UP