Content Marketing University is part of the Informa Connect Division of Informa PLC
This site is operated by a business or businesses owned by Informa PLC and all copyright resides with them. Informa PLC's registered office is 5 Howick Place, London SW1P 1WG. Registered in England and Wales. Number 3099067.
Module 3 – The Operating Model of Strategic Content
The way that the Content Team operates is just as important as the responsibilities it takes. Developing the right operating governance model for strategic content is important.  In this module we'll dive into the centralized vs. de-centralized model – and then explore the balance of the 6 responsibilities that align to content strategy.
Location:
Date:
Time: -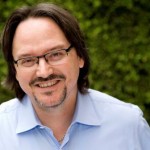 Robert Rose
UP