Content Marketing University is part of the Informa Connect Division of Informa PLC
This site is operated by a business or businesses owned by Informa PLC and all copyright resides with them. Informa PLC's registered office is 5 Howick Place, London SW1P 1WG. Registered in England and Wales. Number 3099067.
Module 2 – Purpose: The Charters, Roles and Focus of Strategic Content
Content as a strategic function must have a focused purpose – a team that is ready to take on the right challenge at the right time. We see teams operating from one or more of four specific charters.
In this module we will look at the four primary charters of a content team and how balancing them can be the first step in developing a strategy that can actually scale. We'll look at examples of these team charters and discuss why it's important to balance our efforts.
Location:
Date:
Time: -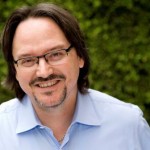 Robert Rose
UP