Content Marketing University is part of the Informa Connect Division of Informa PLC
This site is operated by a business or businesses owned by Informa PLC and all copyright resides with them. Informa PLC's registered office is 5 Howick Place, London SW1P 1WG. Registered in England and Wales. Number 3099067.
Module 10 – Story map Your Operation 2021
Once we've built out the main pieces of our documented content marketing strategy – we have to be able to road map out our initiative. Like any good product plan, we need to know when we will need strategic budget, when we will begin to deliver value, and how it will all be accomplished.  This is where the Story Map becomes invaluable. It is both a planning and communication tool – meant to capture the essence of our how our content marketing initiative will become successful.
Location:
Date:
Time: -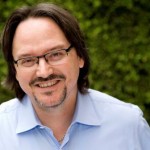 Robert Rose
UP