Content Marketing University is part of the Informa Connect Division of Informa PLC
This site is operated by a business or businesses owned by Informa PLC and all copyright resides with them. Informa PLC's registered office is 5 Howick Place, London SW1P 1WG. Registered in England and Wales. Number 3099067.
Module 1: What is A Content Marketing Strategy 2021
In today's world we are focused on bringing trust and truth to the forefront. Content Marketing can help us do exactly that.  Let's go back to the very beginning, though, and understand how Content Marketing evolved from the 4P's and the proliferation of mass media.
We'll walk through the definitions of Content Marketing and level set on why it's not better than, but fundamentally different than traditional, campaign-based marketing and advertising.
Location:
Date:
Time: -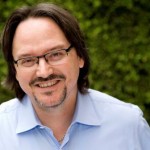 Robert Rose
UP