Content Marketing University is part of the Informa Connect Division of Informa PLC
This site is operated by a business or businesses owned by Informa PLC and all copyright resides with them. Informa PLC's registered office is 5 Howick Place, London SW1P 1WG. Registered in England and Wales. Number 3099067.
Module 1 – The 2020 State of Content: The Rise of A Functional Strategy
In today's world we are focused on bringing trust and truth to the forefront. Content Marketing can help us do exactly that.  We can see this evolution happening across all industries – including media, products, and even agency services.  But Content Marketing is more expensive, takes longer and is a more considered approach to our marketing and communications. It's time to transform and evolve owned media into a strategic business model.  Marketers can transform content marketing into something much clearer, and actually something that helps the company become more profitable.  Let's reboot, reset and peel back the covers of what's actually going on with successful content marketing approaches in today's digital enterprise. Here we look at the Operating Models of Content – and try to understand why balancing these models is the most important first step in building the Business Strategy of content.
Location:
Date:
Time: -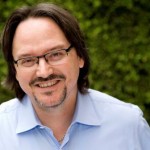 Robert Rose
UP