Content Marketing University is part of the Informa Connect Division of Informa PLC
This site is operated by a business or businesses owned by Informa PLC and all copyright resides with them. Informa PLC's registered office is 5 Howick Place, London SW1P 1WG. Registered in England and Wales. Number 3099067.
Module 1 – Balancing The Three Pillars of Strategic Content
Content Marketing and Content Strategy are merging into three core pillars that include Content Operations, Coordinating Strategies, and Content-Driven Experiences.  But how do we start balancing this into a complete plan.  We can see businesses struggling with making content marketing work at scale but what's the trouble?
We need to understand that it's not good enough to simply be a resource for our customers.  We must generate content that drives a consumer action.  We must build fans of our content at every step along the journey.
Location:
Date:
Time: -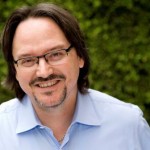 Robert Rose
UP