Content Marketing University is part of the Informa Connect Division of Informa PLC
This site is operated by a business or businesses owned by Informa PLC and all copyright resides with them. Informa PLC's registered office is 5 Howick Place, London SW1P 1WG. Registered in England and Wales. Number 3099067.
Module 11 – Bonus – The Future of Content Marketing
A strategic and successful content marketing program understands how the business works with all the content. Looking to the future, we see the emergence of new or advanced technologies like web three, artificial intelligence, or blockchain which will affect your content marketing activities. The goal for the future is to build our strategy now, with the ability to change and continue to optimized content and marketing's value.
Location:
Date:
Time: -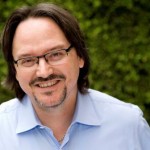 Robert Rose
UP