Content Marketing University is part of the Informa Connect Division of Informa PLC
This site is operated by a business or businesses owned by Informa PLC and all copyright resides with them. Informa PLC's registered office is 5 Howick Place, London SW1P 1WG. Registered in England and Wales. Number 3099067.
Developing Your Content Marketing Analytics
This core lesson is designed to help you provide a framework for measuring, and to infuse content marketing analytics into your marketing metrics. Robert first goes through the Analytics Pyramid – a way to broadly think about reporting marketing measurement – and then goes deep into the 3 KPI's (Key Performance Indicators) of Content Marketing analytics and how you can map that back to your marketing measurement more broadly.
Location:
Date:
Time: -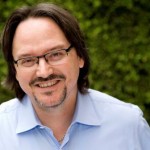 Robert Rose
UP