Content Marketing University is part of the Informa Connect Division of Informa PLC
This site is operated by a business or businesses owned by Informa PLC and all copyright resides with them. Informa PLC's registered office is 5 Howick Place, London SW1P 1WG. Registered in England and Wales. Number 3099067.
Module 6 – Audience – Developing Audience Personas
To truly succeed with a content marketing strategy, we must provide for the capability to drive multiple lines of value for our business. Audience personas can add value more than just the transaction of the purchase of our product of service. More than just monetary value, they can add wealth to the business, like time, attention, referrals, personal data, brand loyalty, all of which can be converted in varying degrees into wealth.
Location:
Date:
Time: -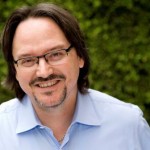 Robert Rose
UP