Content Marketing University is part of the Informa Connect Division of Informa PLC
This site is operated by a business or businesses owned by Informa PLC and all copyright resides with them. Informa PLC's registered office is 5 Howick Place, London SW1P 1WG. Registered in England and Wales. Number 3099067.
Creating a Strategic Function
Content Marketing is more than a project or a campaign – it's a new type of investment model. It's a process; and one that's meant to develop content media products that provide our business value. So – when we build a business case, we're really building the case for a new process, not a new project. Here, Robert goes through best practices of how to start to think through this new process, and the function of content in the business.
Location:
Date:
Time: -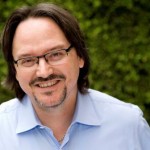 Robert Rose
UP