Content Marketing University is part of the Informa Connect Division of Informa PLC
This site is operated by a business or businesses owned by Informa PLC and all copyright resides with them. Informa PLC's registered office is 5 Howick Place, London SW1P 1WG. Registered in England and Wales. Number 3099067.
Module 1 – Content Marketing Strategy Introduction
Modern marketing is reaching, moving, and building audiences to drive profitable action. It is infused into our overall marketing strategy. Search was the second big shift that moved us into thinking how we might use search to filter out and deliver the content we need. Audiences now consume not just buying journeys, but all kinds of journeys. Content marketing is a process, a set of activities that gets infused into our marketing activities that creates value to attract, acquire, and grow our customer base.
Location:
Date:
Time: -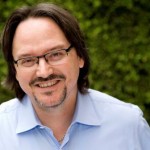 Robert Rose
UP