Content Marketing University is part of the Informa Connect Division of Informa PLC
This site is operated by a business or businesses owned by Informa PLC and all copyright resides with them. Informa PLC's registered office is 5 Howick Place, London SW1P 1WG. Registered in England and Wales. Number 3099067.
CMI U – Introduction 2021
It's time to lean back and get comfortable, as we are about to embark on a deep journey.  We'll walk through the agenda, and some tips for how you can get the most out of your Content Marketing Master Class.
Location:
Date:
Time: -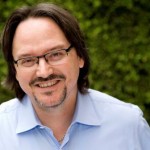 Robert Rose
UP