Content Marketing University is part of the Informa Connect Division of Informa PLC
This site is operated by a business or businesses owned by Informa PLC and all copyright resides with them. Informa PLC's registered office is 5 Howick Place, London SW1P 1WG. Registered in England and Wales. Number 3099067.
Best Practices in Developing Audience Personas
Understanding the needs and wants of your buyer personas is extraordinarily important. But maybe just as important is understanding how you address all the people that can help influence that buyer. These are "audience personas". Delivering great, compelling and relevant content to them can help create demand for a product, get a product or service considered earlier in the buying cycle and strengthen the nurturing and/or even loyalty of existing customers. In this class let's learn the two reasons you might want to develop "audience personas", and a model for a set of tasks to help us develop them to their full potential.
Location:
Date:
Time: -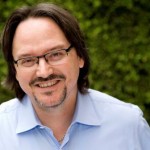 Robert Rose
UP