Content Marketing University is part of the Informa Connect Division of Informa PLC
This site is operated by a business or businesses owned by Informa PLC and all copyright resides with them. Informa PLC's registered office is 5 Howick Place, London SW1P 1WG. Registered in England and Wales. Number 3099067.
Module 8 – Audience – Finding Story
Every brand has a voice and while the voice belongs to the brand, the stories it tells may not actually be about the brand. The brand story is different from the brand's stories, namely the content marketing stories created to support the brand. This creates a struggle for content marketers as a company's value statements may not be something that can be used as the foundation of the story.
Location:
Date:
Time: -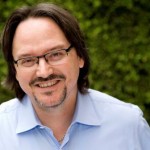 Robert Rose
UP